Improve Your Post Covid Strategy with Expert Advice…..
Book Your Consultation
Gain Advice For Post Covid Company Improvement
Here at Circle View, we focus on helping our customers conquer Post Covid challenges. Our desire is that your company would flourish in this new terrain. We can equip you with the tools to:
Migrate to Industry 4.0
Improve Cross Functional Working
Retain Employees
And more….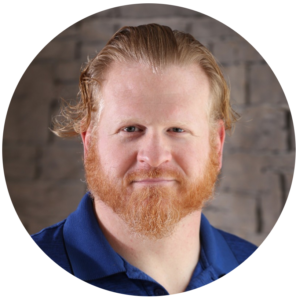 Kevin is an ace at operations, data, and organizational structure.
His multi-disciplinary background and cross-functional skill set have allowed him to holistically approach problems and find new, creative, and sustainable solutions. He is a self-starter who understands the importance of servant leadership and subject matter expertise.
As an engineering "generalist" with experience across technologies, companies, and operations, he is able to leverage his strong interpersonal skills to elevate and 
connect ideas and solutions to seemingly disparate problems. Kevin's background has allowed him to establish strategic priorities, understand system disconnects, and implement tactical steps to drive continuous improvement.
Matt drives the team forward in product strategy and content marketing.
Matt is a former chemical process engineer turned developer. He's been working in manufacturing for over 10 years, where he has pioneered digital technology and data automation. He has a passion for revitalizing manufacturing through modernizing the technology and changing the culture. Matt has been recognized in the field for his contributions.
Matt has plenty of experience in combining legacy system data, building insightful dashboards, and automating workflows for processes. This sets him up well to help integrate Circle View into a customer's existing work processes.
Matt knows how communication and clarity reign supreme on the production floor, and that people are the reason for success or failure in manufacturing.